Life is busy so our heads are often working in overdrive.  Everyone can benefit from a little R&R and clearing of the mind. You may think meditating is not for you, but try to be open to it . It can truly have a positive impact on the rest of your day. Just follow these 5 steps for a 5 minute meditation, or longer if you can: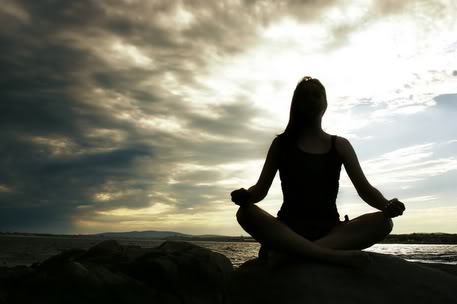 1. Find a quiet space with no distractions. If its possible to meditate outside in nature, try to do that. In any case, it should be somewhere that you won't get interrupted and are able to focus completely.
2. Sit comfortably. Find the position that is right for you but make sure you are sitting up tall and straight. You can leave your hands resting at your sides or on your lap with palms facing upward.
3. Close your eyes and relax your body. Start with letting go of any tension in your toes and work your way up. This make take a while but don't move on to the next body part until the one you are working on is totally relaxed. Then take some time to focus on how calm and tension free your body is.
4. Concentrate on your breathing. This is where you begin to develop the discipline overtime to keep your mind from wandering.  If you find yourself drifting, don't judge yourself. It takes practice to keep focused.
5.  Repeat a mantra.  The point of  it is to help you clear your mind so it should be short and easy to remember. A common one is "Om" which means "I am" in Sanskrit. You can pick anything that will put you at ease.
Now go on and enjoy the rest of your day completely refreshed!